The University of Cape Town is hiring a Senior Research Assistant for Climate Change and Health in Africa through their Africa Climate and Development Initiative (ACDI)
Position: ACDI Senior Research Assistant – T1 fixed term 6-month post
Application Deadline: 8 June 2020 or until position is filled
Call for Applications
ACDI is seeking a Senior Research Assistant to work on synthesizing evidence of climate change impacts, projected risks, and adaptation responses for human health in Africa. The Senior Research Assistant will be part of the Climate Risk Lab (climaterisklab.com) and will work closely with the research team developing the Africa chapter on climate change impacts, adaptation and vulnerability for the 6th Assessment Report of the Intergovernmental Panel on Climate Change (IPCC). The Senior Research Assistant will be motivated to help coordinate and work as part of a highly interdisciplinary research team in health, climate change, biodiversity, food security, and water security. The Senior Research Assistant will engage with a diversity of climate change researchers and decision-makers, and generate research findings and a peer-reviewed publication relevant for the work of the IPCC. This Senior Research Assistant position is an excellent opportunity for those who want to push forward the frontiers in policy-relevant health and climate change research.
Project research will address the following key objectives:

(1) Synthesize qualitative and quantitative evidence on observed impacts and projected risks of climate change for health in Africa and/or Synthesize evidence of effective adaptation options for reducing climate change risks to health in Africa.
(2) Develop text and infographics for the Africa chapter on the IPCC report.
(3) Help coordinate chapter authors from multiple disciplines (working remotely).
(4) Develop publication from synthesis research work.
The Senior Research Assistant will report to Dr Christopher Trisos and Dr Nick Simpson at ACDI.
The monthly salary range (depending on qualifications) is R15 000 – R20 000.
Academic / experience criteria:

Required

• Completed Masters or PhD degree (or currently enrolled in PhD) with a specialisation relevant to climate change and/or health.
• Excellent written and verbal communication skills in English.
• Experience helping coordinate and project manage an interdisciplinary research team.
• Excellent literature search and literature review skills using search engines such as Scopus, Web of Science and Google.
• Experience of synthesizing large quantitative and/or qualitative datasets.
• Excellent computer literacy – advanced use of MS Word and Excel, Google Drive Apps.
• Experience in Endnote or similar reference manager.
Desired

• Interest or experience in engagement with policy and decision-makers.
• Experience creating complex figures or infographics
• Experience working with GIS or statistical coding software, such as QGIS or R.
• Interest or experience in public communication of science.

Conditions:

• Applicants may not previously have held a full-time permanent academic post.
• Working remotely is an option, including from outside South Africa.
Application requirements:

Applicants should submit: (i) an application letter no longer than 1 page that includes a description of
research interests, research expertise, and suggestion for how they can work towards the project
objectives; (ii) a CV including a publication list; (iii) copies of academic transcripts and/or certificates;
(iv) an example of written work; (v) email addresses for two references who have been directly involved
in their research work.
Selection process:

• Only eligible and complete applications will be considered for selection.
• Interviews will take place during mid-June 2020 and the successful candidate is expected to start as soon as possible thereafter and ideally no later than mid-July 2020.
Closing date: Applications received before 8 June 2020 are guaranteed to be considered.
Applications received thereafter may be considered if the position has not been filled.
Contact details for submission of applications: rabia.karriem@uct.ac.za
Contact details for enquiries about the fellowship topic and ACDI: christopher.trisos@uct.ac.za
Additional information on ACDI, the Climate Risk Lab and IPCC can be found at: www.acdi.uct.ac.za / www.climaterisklab.com / www.ipcc.ch/assessment-report/ar6/
Selection process:
Eligible and complete applications will be considered by the ACDI and we will communicate with short-listed applicants. If you have not heard within one month of the deadline, please assume your application has been unsuccessful.
The University of Cape Town reserves the right to:
• Disqualify ineligible, incomplete and/or inappropriate applications;
• Change the conditions of the award or to make no awards at all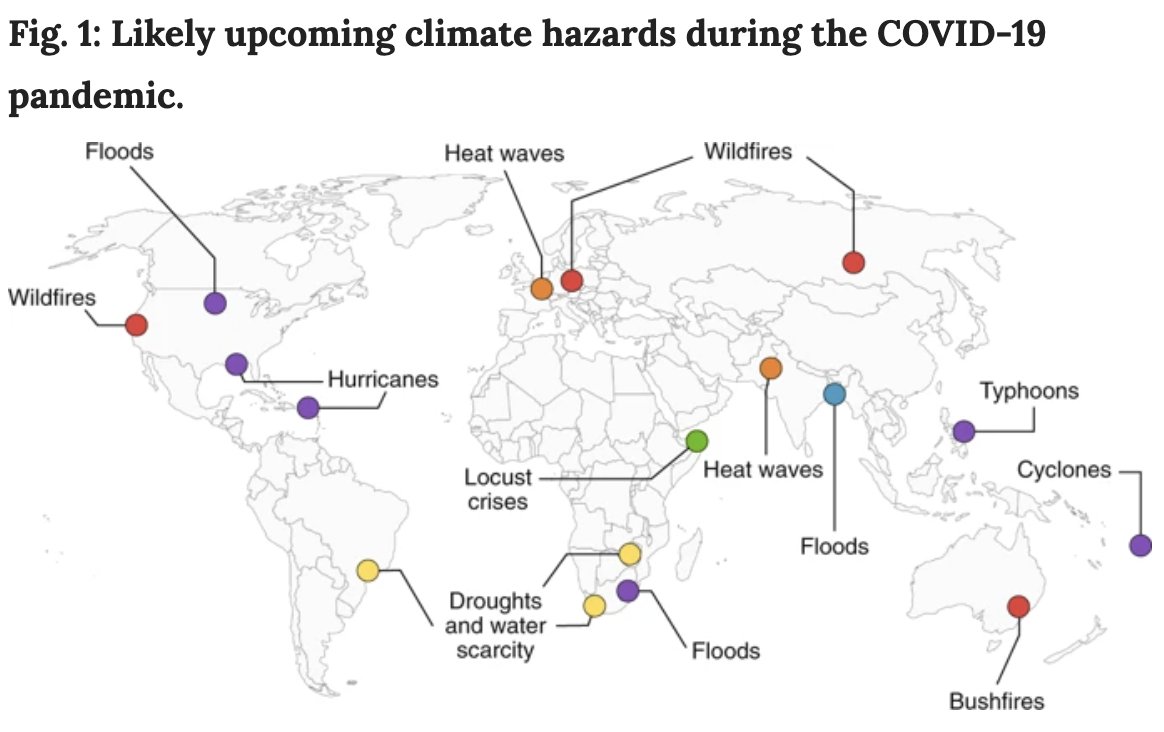 For more information and to apply click here
© University of Cape Town 2020. All rights reserved.